CEVAA specializes in NVH (Noise, Vibration and Harshness) studies.
The vibro-acoustic optimization of a product necessarily involves a precise identification of the main acoustic and vibration phenomena encountered in the various life situations.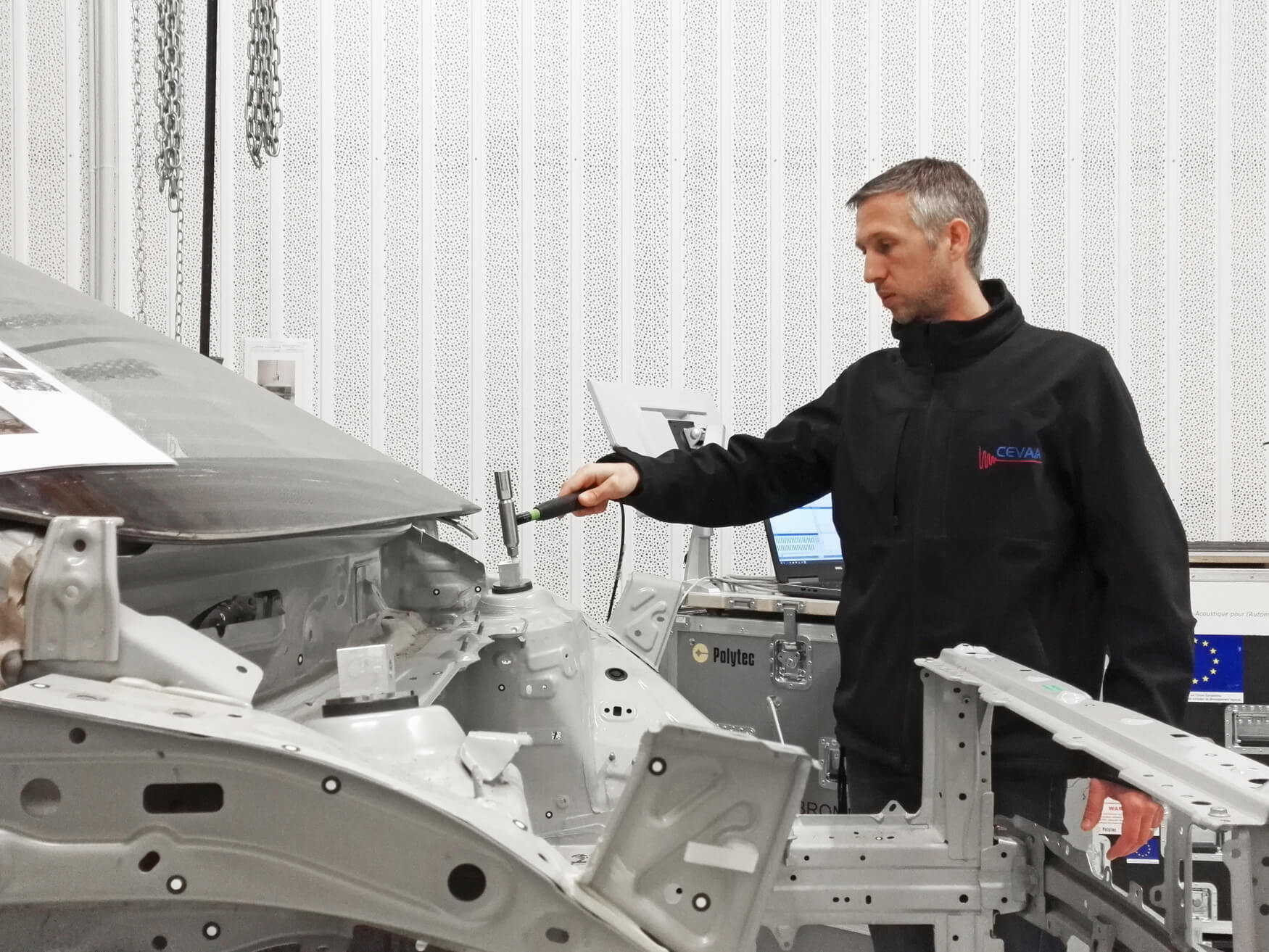 Acoustic and vibration studies
CEVAA's expertise is based on experience, accumulated through the many issues addressed for all of our clients and in the context of collaborative research projects. Our experts are able to quickly understand industrial issues. They can thus determine an initial framework for the requested study.
FOR MORE INFORMATION, CONTACT US TO DISCUSS TECHNICALLY ON YOUR NEEDS!