Experimental modal analysis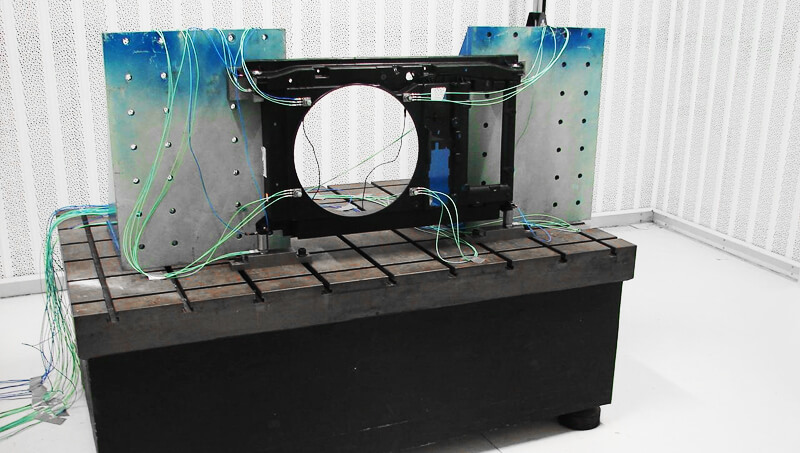 Modal analysis consists in studying the elementary characteristics of deformation of a mechanical structure.
Modal analysis on complete vehicles or sub-assemblies
Artificial excitation: Impact hammer, Vibrating pots, etc.
Piezoelectric excitations, sound sources
Answer: Tri-axial accelerometers (96 simultaneous channels), or 3D scanning laser vibration meter.
The CEVAA is able to predict the in-service vibration behavior of a mechanical structure under artificial or real stress. Modal analysis also makes it possible to determine the structural characteristics (natural frequencies, modal deformations, damping) and to readjust finite element calculation models.
Modal analysis objectives
Visualize the eigenmodes of the structures and readjust the finite element models
Characterize the dynamic behavior of mechanical structures, equipment and materials
Identify resonance phenomena that could damage the mechanical structure
Modal analysis tools
Dedicated LMS TestLab software
Excitation by vibrating pots or piezoelectric cells
Mesh by 3D digitizer (geometry)
FRF measurements by 3D Scanning Laser Vibrometry or 3D accelerometers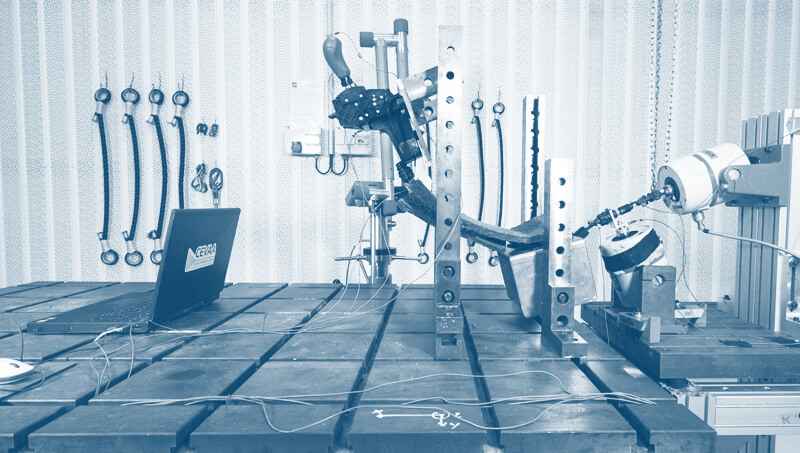 FOR MORE INFORMATION, CONTACT US TO DISCUSS TECHNICALLY ON YOUR NEEDS!