Finite Element Analysis (FEA)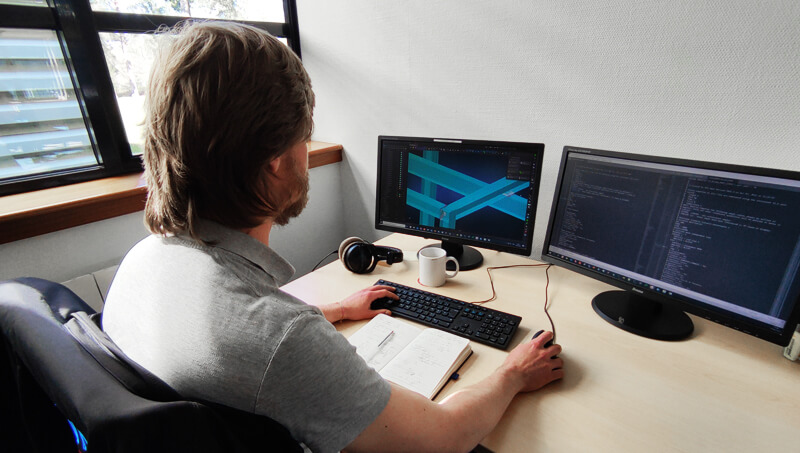 The CEVAA produces tailor-made finite element analysis (FEA) to meet the specific needs of manufacturers. We simulate any environment to virtually test the behavior of the product.
Manufacturers guarantee the reliability of their product for their launch. This requires to know their durability over time and their resistance in a particular environment which can be extreme and impact the product.
All industrial sectors are concerned: aeronautics and space, automotive, energy, sport and leisure, construction, defense and security, etc.
What is a finite element analysis ?
A finite element analysis is a report on the numerical calculation carried out in an engineering office. It includes the hypotheses, the digital model of the system or part in condition, the results, recommendations and the conclusion on the purpose of the calculation.
For example: will the system break in this specific situation?
Finite Element Analysis (FEA)
The CEVAA of the 6NAPSE Group performs numerical calculations to simulate environments and their impact on the product. It thus provides a deliverable according to 100% personalized customer requirements: the calculation note!
The simulation teams take over all the input data: the product characteristics (material, dimensions, CAD, etc.) and the external conditions (loads to be applied).
Every simulation study is different. Different objects, different external conditions.
Application cases
Note of seismic calculations to test resistance to earthquakes
Available on a vibration calculation
Mechanical resistance of a part or a system: simulation of a system solicitation to a force and check if the part breaks or not
Thermal finite element analysis
Validation of a new design
CEVAA assets
Experienced simulation and calculation teams
Tailor-made finite element analysis according to your specifications
Advice and recommendations
Diversity of simulated environments and stresses
Correlation calculations / tests
Simulation training (all levels)
FOR MORE INFORMATION, CONTACT US TO DISCUSS TECHNICALLY ON YOUR NEEDS!