CEVAA : test and simulation center for industry
The CEVAA was launched in 1999 to respond to manufacturers in the field of NVH acoustics and reliability (expertise, tests, simulations).
The CEVAA (6NAPSE Group) is a test/expertise center in acoustics, vibration and reliability. Our expertise: vibro-acoustic comfort, reliability, digital modelling, assistance in developing silent solutions, NVH characterization.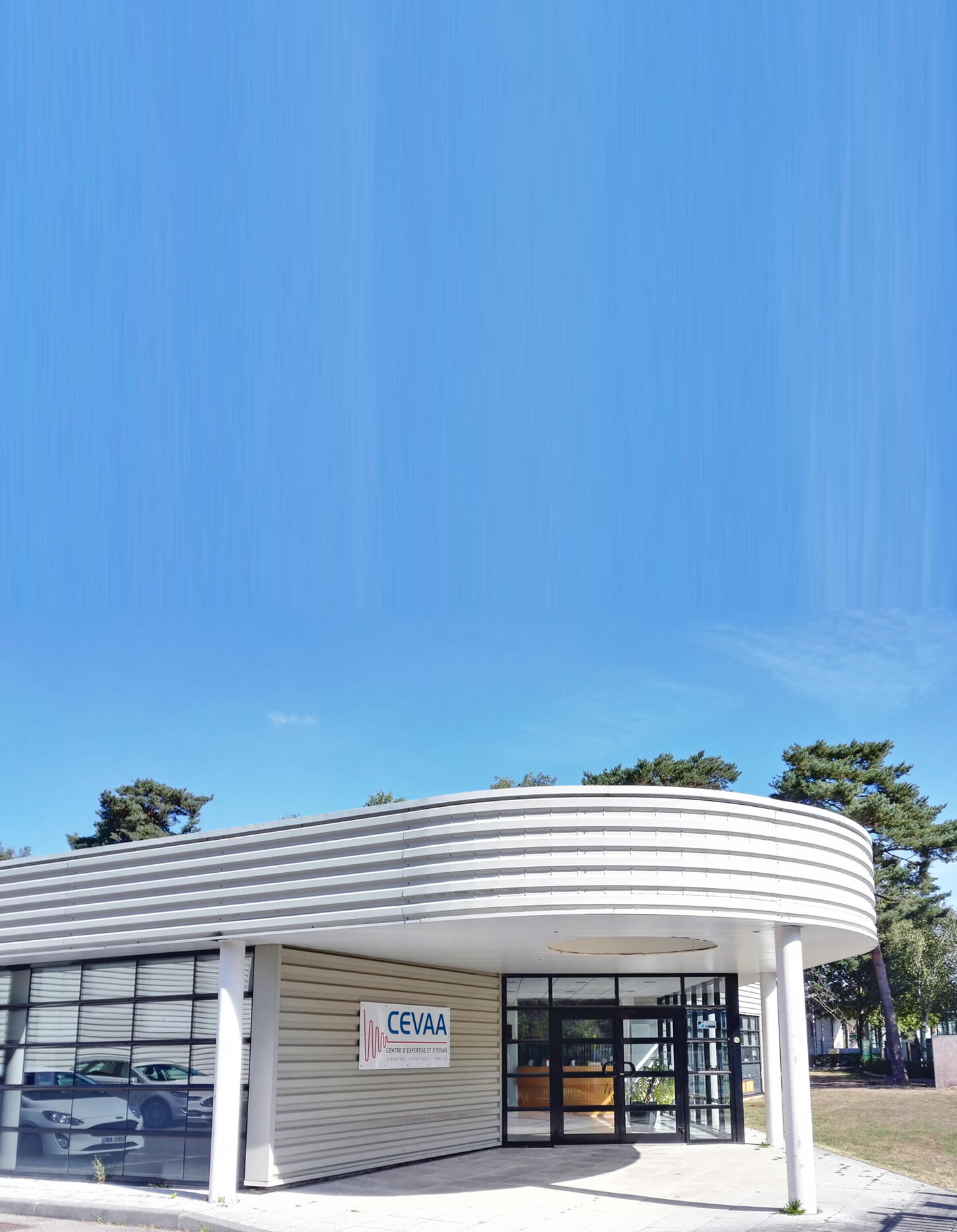 CEVAA, industrial design office
We are currently 40 people within the CEVAA (6NAPSE Group) to help manufacturers, equipment manufacturers and industrialists (large groups, SMEs and SMIs) from all sectors, to solve the daily problems encountered in acoustics, vibrations and reliability.
Characterize / Diagnose / Test / Analyze / Solve
The CEVAA, which has developed significant experience in NVH (Noise, Vibration and Harshness) expertise related to automotive trades, has carried out a strategic diversification of its activity by transposing its knowledge to other fields of activity:
Aeronautics, Automotive, Aerospace, Rail, Security/Defence, Nuclear Industry, Sports Industry, etc.

The CEVAA is located in Normandy, in France.
Interact with you on the fields of vibro-acoustics and reliability by proposing innovative methodologies and means of vibration testing, acoustic testing and reliability:
Multiple validation tests according to standards (ISO, DO-160, etc.)
Development Assistance
Acoustic comfort and vibration comfort
Quiet design
Solutions to problems related to the reliability of on-board mechatronic systems
Squeak & Rattle simulation and BSR trials
Calculation training on the Open Source Code_Aster or Salome software
Calculation notes
Technical assistance (NVH missions on customer site)
ISO 9001 certification based on an operational Quality Management System


The CEVAA completes the services of the 6NAPSE Group and its member companies, thus offering a wide range of solutions for the Industry ranging from expertise, to testing and simulation.
In the 6NAPSE Group, we find:
Analyses et Surface, analysis laboratory, testing and expertise of materials
CREALINS, chemical analysis laboratory
EMTT, specialist in metallurgical materials and heat treatment
6NAPSE, test center (mechanical, vibration, climatic, sealing, etc.)